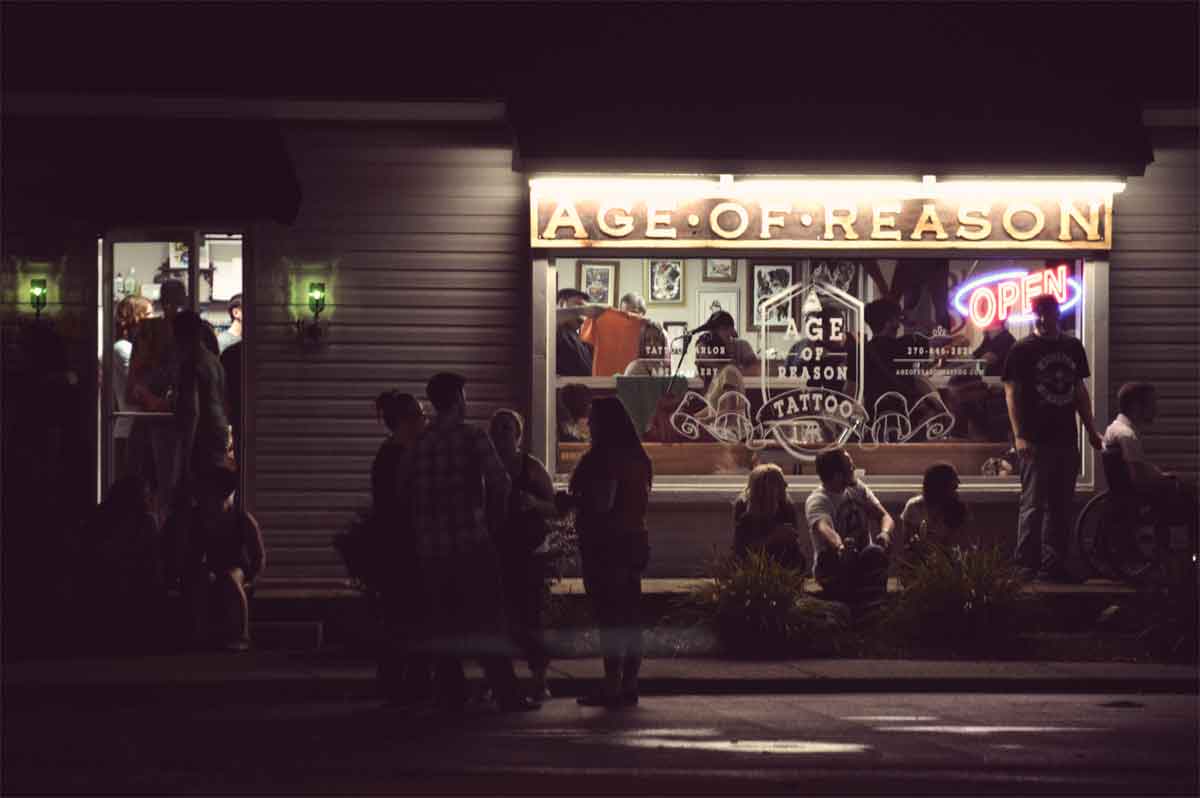 Age of Reason Tattoo (A.R.T.) is your one stop shop for the best custom tattoos, piercings, artwork and skulls. We proudly feature the tattoo work of Tim Phelps, David Nash and Devon Greig with Pepper Phelps piercing. We're conveniently located on the bypass in Bowling Green, Kentucky. A.R.T. is a clean and comfortable atmosphere with an air of lighthearted fun and amazing artists.
That's how we keep you coming back!
Subscribe for Events & Specials
We won't send out much. Just kick ass events and tattoo savings.